---
---
Iatassa Galaxy
Astrographical
Common Attribution
Iatassa Galaxy
Scientific Name
Omanpicion Eun
Total Stars
400 billion
Star Systems
4 billion discovered
Size
25 W
Galactic Arms
0
Satellite Galaxies
{{{Satellite Galaxies}}}
Societal
Regions
Quad 1
Sentient Species
154 to date
Primal Species
Millions and millions
Statistics
Edit
Common Name:
Edit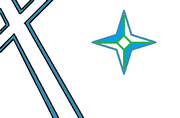 Iatassa Galaxy
Official Name:
Edit
Omanpicion Eun
Elliptical
Main Galaxy:
Edit
Avopei-Larru Galaxy
Distance from Main Galaxy:
Edit
.1 WAL
Features:
Edit
Central Black Hole
No Spiral Arms
More than 200 Civilized Systems
Alliance w/ Main Galaxy:
Edit
Independent Coalition of Systems
Subcategories
This category has the following 4 subcategories, out of 4 total.
Pages in category "Iatassa Galaxy"
This category contains only the following page.
Ad blocker interference detected!
Wikia is a free-to-use site that makes money from advertising. We have a modified experience for viewers using ad blockers

Wikia is not accessible if you've made further modifications. Remove the custom ad blocker rule(s) and the page will load as expected.